First Hour Grief Response, Inc. was founded with the desire to provide hope and guidance on what to do when someone you love passes unexpectedly. It was born out of our own experiences in facing the days, weeks and months that followed our loss. There were so many decisions we had to make, in a very short period of time, after our loved one passed. And then came the weeks where all we wanted to do was be awakened from the nightmare and feel normal again. And day-after-day Grief Groups Louisville KY had to find a way to put one foot in front of the other and figure out how to navigate this thing called grief.
Please let us guide you through important issues like making funeral arrangements, writing an obituary, contacting a place of worship to hold the service or life celebration, making arrangements to meet with a cemetery or crematorium, and the list goes on. It's truly overwhelming what we have to go through just days after our friend or loved one has passed. 
We have been through this and we are here to help you. 
After a few weeks, we recommend meeting with a grief specialist to talk about what you are feeling. Since grief is unique to the relationship that you had with the deceased, there is no roadmap for how to process what you are feeling inside. Meeting with someone who "gets" where you are can help provide perspective and coping skills. Recovering from grief does take some work. It's not going to happen overnight. It's heavy and messy and the best thing you can do is face it head-on and get help. Grief left unresolved can lead to a lot of potentially bad choices in the future.
Please use our Contact Us form to ask for more information about grief counseling options or call (502) 791-9938. We now have 2 locations to serve you:         409 Marquette Drive (In Lyndon) and 4019 Dixie Highway (Inside the Union Community Center) All meetings are by appointment only.
Our mission is to provide guidance and compassionate support during what may be the most difficult days of your life.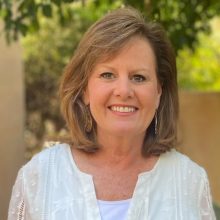 Karen has struggled with several deep losses in her life. Her parents both passed away from battles with cancer at the ages of 51 and 73.  Her husband took his own life at the age of 50. The experiences of losing both parents and a husband forced her to face the challenges and questions that grief sets into motion.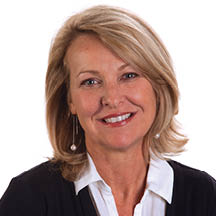 Lisa Schardein is no stranger to grief. In 2006, her brother Philip, at the young age of 42 suffered a major heart attack and died leaving behind an 18 year old son, Adam, who was just graduating from high school. Her father passed away in 2013 at the age of 82 from cancer. And the most devastating loss of life imaginable came when her 19 year old son, Ben, was killed by a drunk driver in June of 2011.
The Founders of First Hour Grief Response are committed to living out our faith in Jesus Christ.  We provide a safe and caring atmosphere where anyone, regardless of their beliefs, can find refuge and compassion for their grief journey. Holding firm to our own commitments, we reach out to all whose lives have been forever altered by loss. With compassion and understanding, we provide a place where anyone can wrestle with seemingly impossible questions and do our best to represent the love and hope that we have found in our relationship with the living God.