November is here—the month with Thanksgiving at its core. I aim for gratefulness every day, but my heart easily drifts back to the reasons I might NOT feel so thankful—the chief one being the sudden loss of my eldest son over 2 years ago. It's human nature to hone in on what we are lacking. How do I develop an attitude of gratitude when my heart is broken and lying in pieces on the floor?
I firmly believe that God is able to move us toward healing in our grief when we choose to set our minds on things for which we are grateful, instead of focusing solely on our loss. That can be difficult, especially early on, so intentionally setting aside a time to meditate and perhaps write down blessings can be very therapeutic.
I get it—this can be a daunting task, given the tough times you and I have been through. Here's a verse from the Bible that has helped me: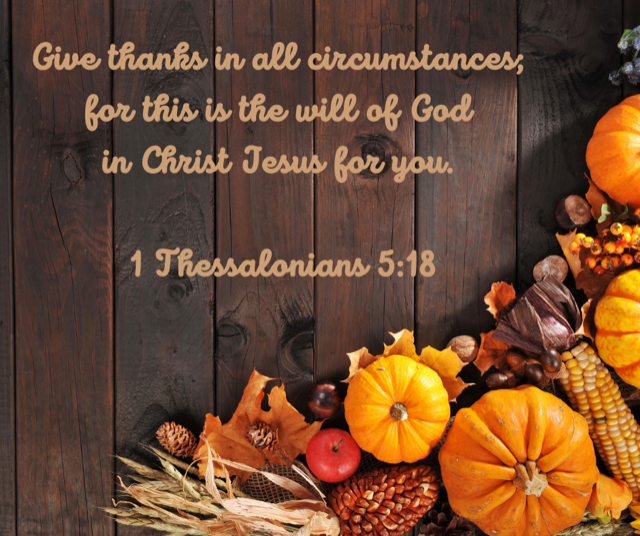 Now, notice it doesn't say we have to be thankful FOR everything, but IN all situations. There truly is always something to be thankful for!  Choosing to be grateful is sometimes the ONLY thing we can control. I can't control that diagnosis, or the person that hurt me, or bring my son back, but I CAN control my attitude in the midst of this hard season. 
Need a place to start?
Some things I am thankful for are Jesus, Heaven, coffee, a loving husband, faithful friends, enough food, a roof over my head….now it's your turn. Take this holiday season and work on your own attitude of gratitude!